About The Pewterscribe
We attend a number of events throughout the year where we create and engrave a variety of products .
Get your souvenir engraved while you wait.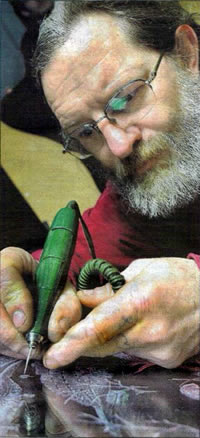 How it works
Come and visit our stand.
Chose the item you would like engraved, or bring something of your own.
Tell the engraver what you would like engraved and pay for the work.
Watch the engraver at work or return later and collect your item.
Show off your newly engraved item to everyone and tell them where you got it.
What else do we do?
We stock a range of products for sale online and at events.
Where to find us
We will be attending a number of events throughout the year.
If you would like us to attend your event will be glad to discuss it with you
Please use the contact page to get in touch.
We recommend advance booking to secure our attendance as many of our regular shows book us a year in advance.